Boone Distributors, Inc. began in 1992 with a goal to improve service to the flooring industry. Founded by Robert Boone, Sr. and his two sons, Boone Distributors, Inc. is a family company that remains dedicated to maintaining a high level of service, bringing our customers the best quality products available.
From humble beginnings in a 2000 square foot warehouse in Lakeland, Florida delivering only carpet pad and supplies, we've grown to five distribution centers around the state, serving most of Florida as well as southern and coastal Georgia.
We offer next-day delivery to most areas and we are constantly looking for ways to improve our service. Our professional and courteous delivery staff are the backbone of our service, and we do more than simply back up to the dock and open the door. From our earliest days delivering rolls of carpet pad, our drivers have always put products in place upon delivery.
Our product offering now includes finished flooring as well as everything you need for installation, from patch and self-leveling underlayments, to adhesives, ceramic setting materials, and solutions for moisture and crack isolation. We continually seek out the best products from our manufacturing partners, with a focus on quality, reliability, and service.
We also believe that if it's worth doing, it's worth doing right, so we offer product training for our customers and their installers to help improve their quality of work. Our team of outside sales reps help keep our customers up to date on the latest solutions to common installation challenges, and our inside customer service staff makes sure that every customer's need is taken care of in a timely manner.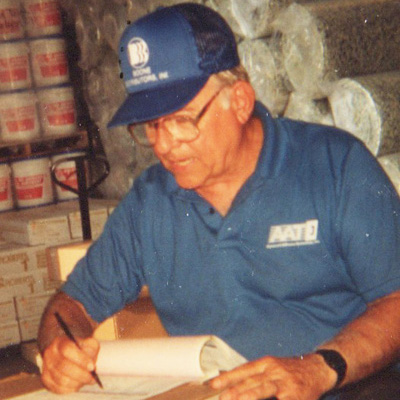 A lot has changed and will continue to change in the flooring industry, and Boone Distributors, Inc. remains focused on constant improvement so that we will always deliver the best customer experience. As our founder said: "When it comes to service, everything matters."